I have 30 years experience in showing and breeding
healthy, happy puppies.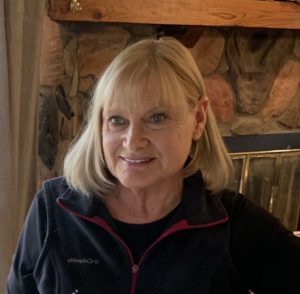 My pups come with a years health guarantee, first shots & dewormed. Dewclaws & docked tails – if necessary- are done. They will have a letter from my vet that has checked them out. These happy little bundles of joy that will give you a lifetime of fun and enjoyment. These pups are born in my home then moved to my quiet nursery facility and when they are old enough, come into my "puppy room". Here they are raised to be the best pet possible and are well socialized. The neighborhood kids help me with their socialization and playtime along with myself, my son and 3 gals that help me out. It takes a village to raise puppies. Prices range from $900 up is usually 1/2 price of pet stores or buying from out of state unseen and paying for shipping. I will not ship any of my pups.
I do not do wait lists. Please watch my website for updates or text me. I do not take deposits until at least 4 weeks of age and at 6-7 weeks you can come visit and select your pup. It must stay until at least 8 weeks of age with me.  I pride myself on finding the right pup for the right family. I have many requests everyday and found the clients who really want a pup from me will wait if need be. Puppies tend to be seasonal. I occasionally have Christmas pups and pups out of season. Most are born Spring & Fall.
When the pictures of the pups available are posted, you are welcome to come visit. I am very protective of these puppies and moms so they must be at least 1 pound or around 6-7 weeks of age before you can visit.
The parents are very special as well with wonderful personalities and great confirmation.
My designer breeds are very small, non-shedding pups with wonderful personalities. They average between 6-12 lbs. when full grown but occasionally have larger pups and smaller pups. The smaller ones are kept a little them longer. I would like you to come visit my pups and parents when the pups are at least 6 weeks old when you can put down a deposit of $200 to hold your pup that can usually go home at 8 weeks if they are big enough. Repeat clients have priority but I will consider deposits on pups that are 4 weeks old if we have talked previously and I know exactly what you want. You can then visit at 6-7 weeks of age.
Texting is the easiest for me. 719-332-1939
If you want a "puppy mill" dog, go to a pet store. I sell only to individuals who appreciate me and the care I give to my pups. I invite clients into my home where you can visit my very socialized pups. I do not meet anyone outside my home. Please respect that. I do not have pups all the time. I depend on Mother Nature and spring & fall are the busy times.
I am dedicated to getting the right pup to the right home. This is my passion.
I do not sell to pet stores and I hold the right to approve everyone who wants one of my pups to make sure it is a good fit. I am there for you after the sale as well. I am licensed by the state of Colorado so you can be confident that I am the real thing and not a scam Please be aware there are a lot of scams out there. I do not give personal references but you are welcome to contact Animal Hospital of Falcon and they are very familiar with me and check every pup I have.